Spice Princess Musical Instrument Blind Box Mystery Figures Action Toys Gift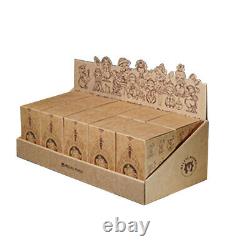 About 9.5-12cm One style of one box Confidential package Before you opened it, no one knew what style it was. There is an identity card in each blind box. Whole box 10 blind boxes (Not repeating styles).
The entire series includes: 10 basic styles + 2 hidden style There is a possibility to obtain hidden edition. The blind box is brand new and unopened. Confirm Style: Open the box, but did not open the bag. We will pack every item with sealed plastic bag & original box & bubble wrap & extra hard cardboard box.
If you have any questions, you can contact store customer service at any time.