Grateful Dead Jerry Garcia McFarlane Toys Action Figure Fender Guitar Riffs 2001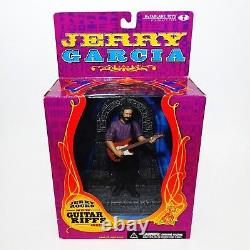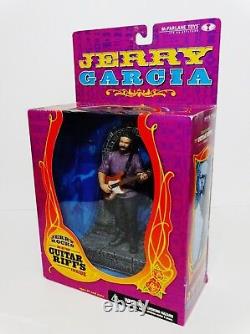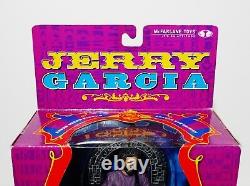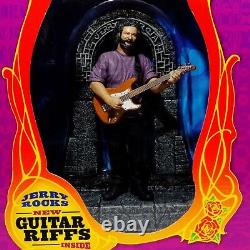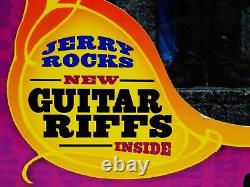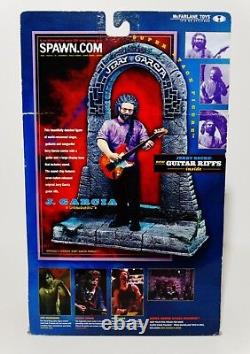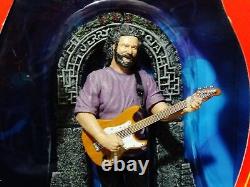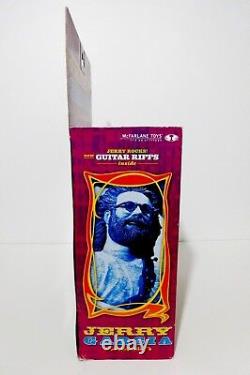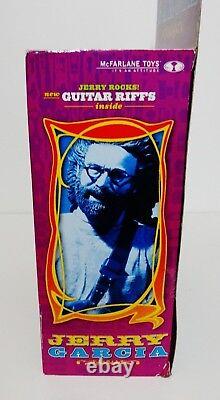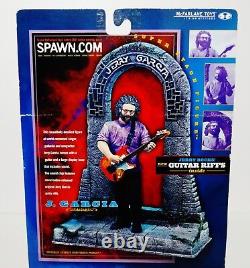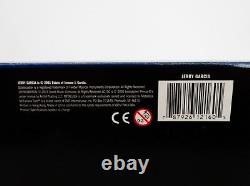 Grateful Dead / Jerry Garcia : Action Figure! 2001 McFarlane Toys : Brand New / Factory Sealed!
The' Ultimate' Jerry Garcia Stage Action Figure! - at the push of a button! Featuring Real' Live' in Concert Garcia Guitar Riffs!!! And especially Jerry Garcia Fans!!!!!
Loyal Dead Fans of the... Real' King of Rock'n Roll!!! And, if you've read this far? Well, then that just might tell me that You!
Have yet to own one of these Amazing! 2001 McFarlane Toys Rock & Roll Treasures! Sitting up on your mantle piece yet...
This' Toy' is just so-awesome - truly, as cool as it gets... And guaranteed to draw some serious admiration & Laughs! I officially declare that every Dead Fan needs one of these!! And better yet, this one is Brand New in the Deluxe Box!
With some light surface wear - but still Factory-Sealed! This even says " Deluxe Box Edition " on the top, but - I believe it was the only version ever made? I mean, but who needs to' market' this...
And just like the box says too... " Jerry Rocks " New Guitar Riffs Inside! And, it is not kidding - as yes, I have an' open' one of these on my mantle Thank You, Thank You!
And when you press the little button on the base --- Wham!!! Guitar-Riff clearly from a transitional space-ish period - sounding like a' tune-closure', perhaps? I tried really-hard to' date' the Riff years ago, but gave up - though, I do think it might very well be from the Late'80's? And my oh my, does that work for me!
And as you probably also noticed, this'70's-esque " Jerry " is sporting a wood-grain Fender Stratocaster! Quite similar to the one that his friend Graham Nash of CSN & CSN&Y! Gave to him as a gift in the Early-'70's... That part too, is very-very cool. I don't know if this authentic element was sheer luck, or not? By the folks at McFarlane Toys...
And of course, Jerry's Glasses are sealed inside on the back of the box - probably for safe keeping, but can he see without them? Hey, the Master doesn't even need to' see' the fretboard... That's for sure - as we've all experienced that ourselves Live in Concert!! I should also point out that this one is in really nice shape!
Just check out the photos provided! In other words, not too much wear on the box at all - check out the photos!
A crease across the flip-top of the box, but - if you were going to' gift' this Rock'n Roll Treasure -- you might need to fold that down anyways to wrap it. Hey Now, I mean that's how mine arrived!
And oh yes, how much Joy! And before I forget - the " Batteries are not included "... Classic-again, as I don't think I've ever typed-that! Ready & waiting to Rock!
With Real Jerry Guitar Riffs!!! Also a few small assorted external dings, small creases, and light surface (corner/edge) wear on the outer packaging.
Please see all photos & close-up photos provided. Photos included are of the actual item you will receive. Made by McFarlane Toys in 2001...